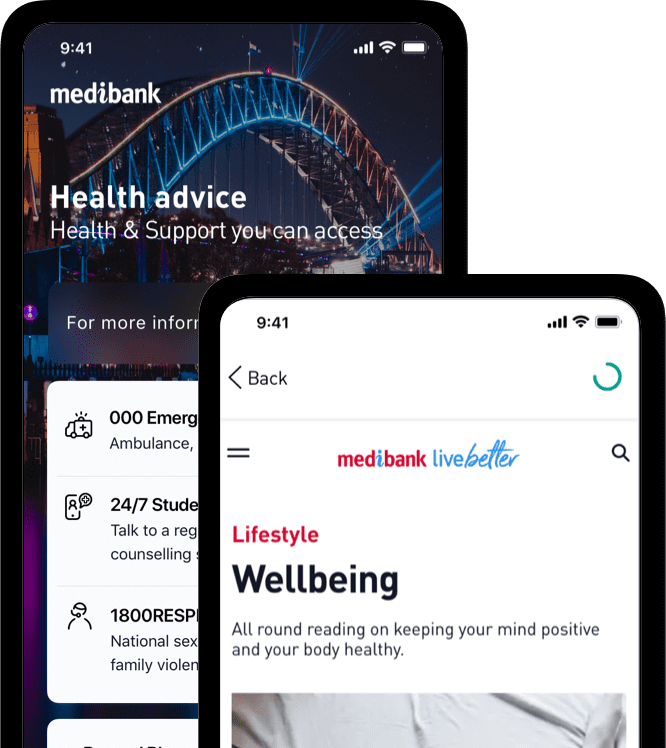 Health Advice 24/7
Get direct access to our 24/7 Health and Support Line, which offers medical assistance from a registered nurse, mental health support, counselling and interpreter services.

Make claims on most services anytime, anywhere

Process claims on most medical services with your phone at a time that's convenient for you. Plus, you can view your online claims history at a glance.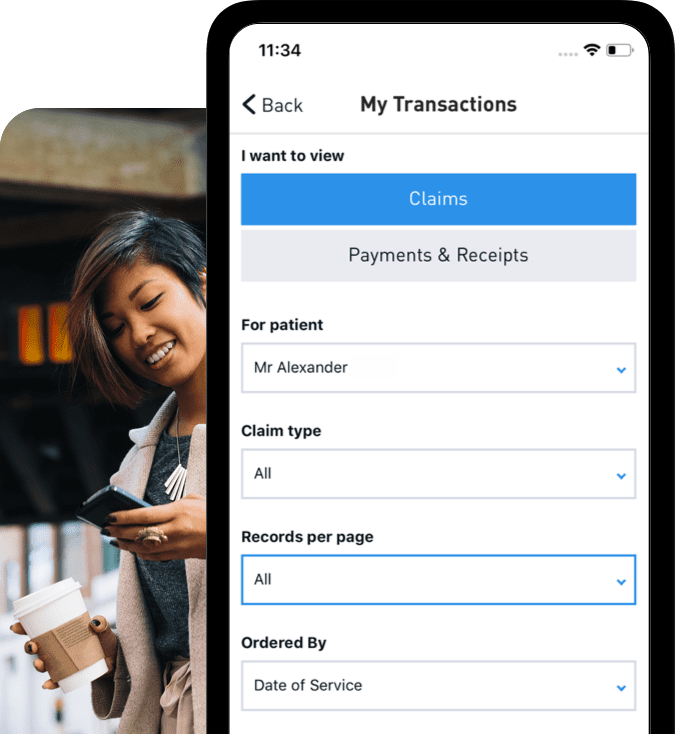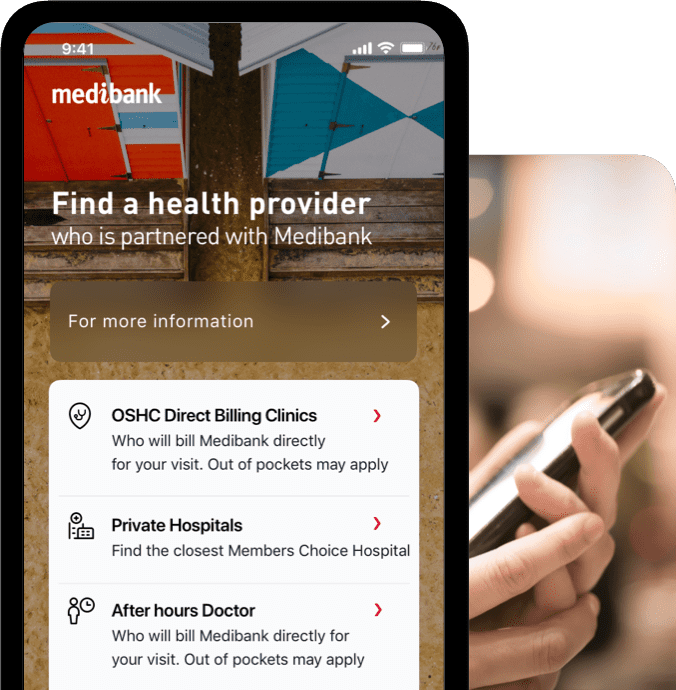 Find a provider who bills us directly

Find doctors who bill us directly which saves you time in not having to make a claim. Just present your membership card (physical or digital) when you attend your appointment.
Out-of-pocket costs may apply. *

Digital Membership Card

Turn your smartphone into your membership card. Your digital card holds all the details of your cover. Just make sure you have a photo ID to confirm your identity when presenting your digital card.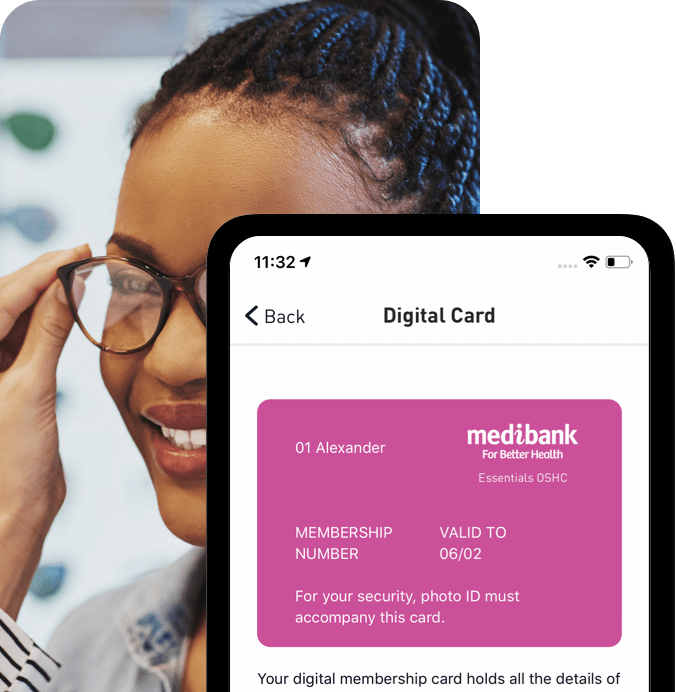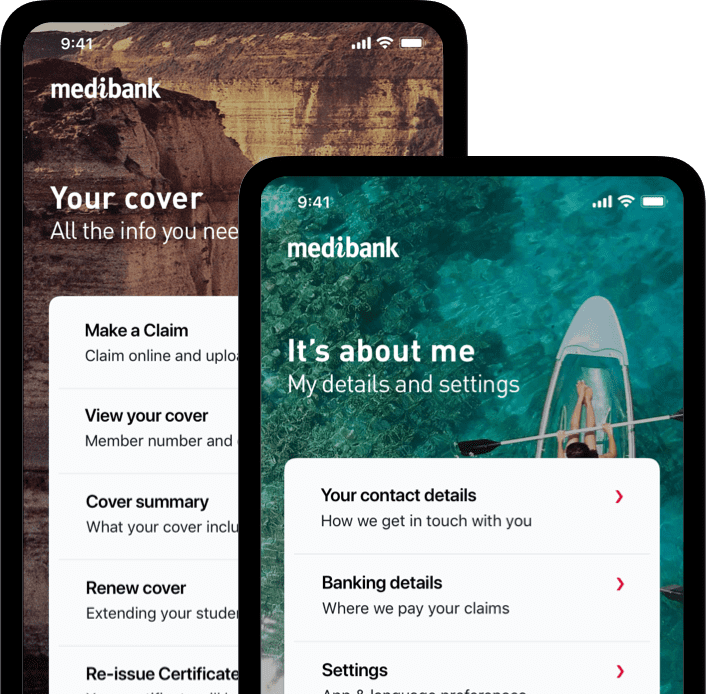 Manage your health cover, in your hands

Check your cover information, update your personal details and extend your cover when you're on the go.
Translation function for simplified Chinese

Some features are translated into simplified Chinese.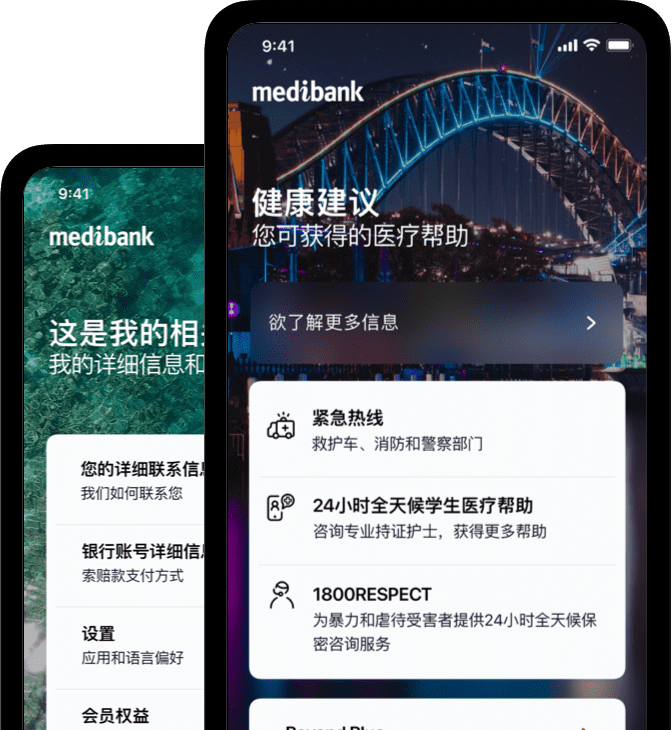 Policy Certificate
Whenever you need your policy certificate, you can easily email it to yourself via the app.
Guides and Articles
Information on staying healthy, what to do if you get sick and how to raise a refund request.
Device Requirements
Requires iOS 11 and later or Android 7.0 and later. Compatible with iPhone, iPad and iPod touch.

*A Medibank OSHC direct billing provider has an agreement with Medibank to send the bill directly to us. This is to help reduce or eliminate the upfront payment you would normally be required to make at the time of your appointment. Depending on the Doctor you see, you may on occasion experience an 'out-of-pocket' expense which is not covered by Medibank. Please ensure you confirm any 'out-of-pocket' expenses you may have to pay prior to your consultation by contacting the direct billing clinic. Remember to take your Medibank OSHC membership card and photo identification, such as your student ID card with you to your next appointment.
Apple, the Apple logo, iPhone, and iPad are trademarks of Apple Inc., registered in the U.S. and other countries and regions. App Store is a service mark of Apple Inc.
Google Play and the Google Play logo are trademarks of Google LLC.